The world's most open skills intelligence foundation.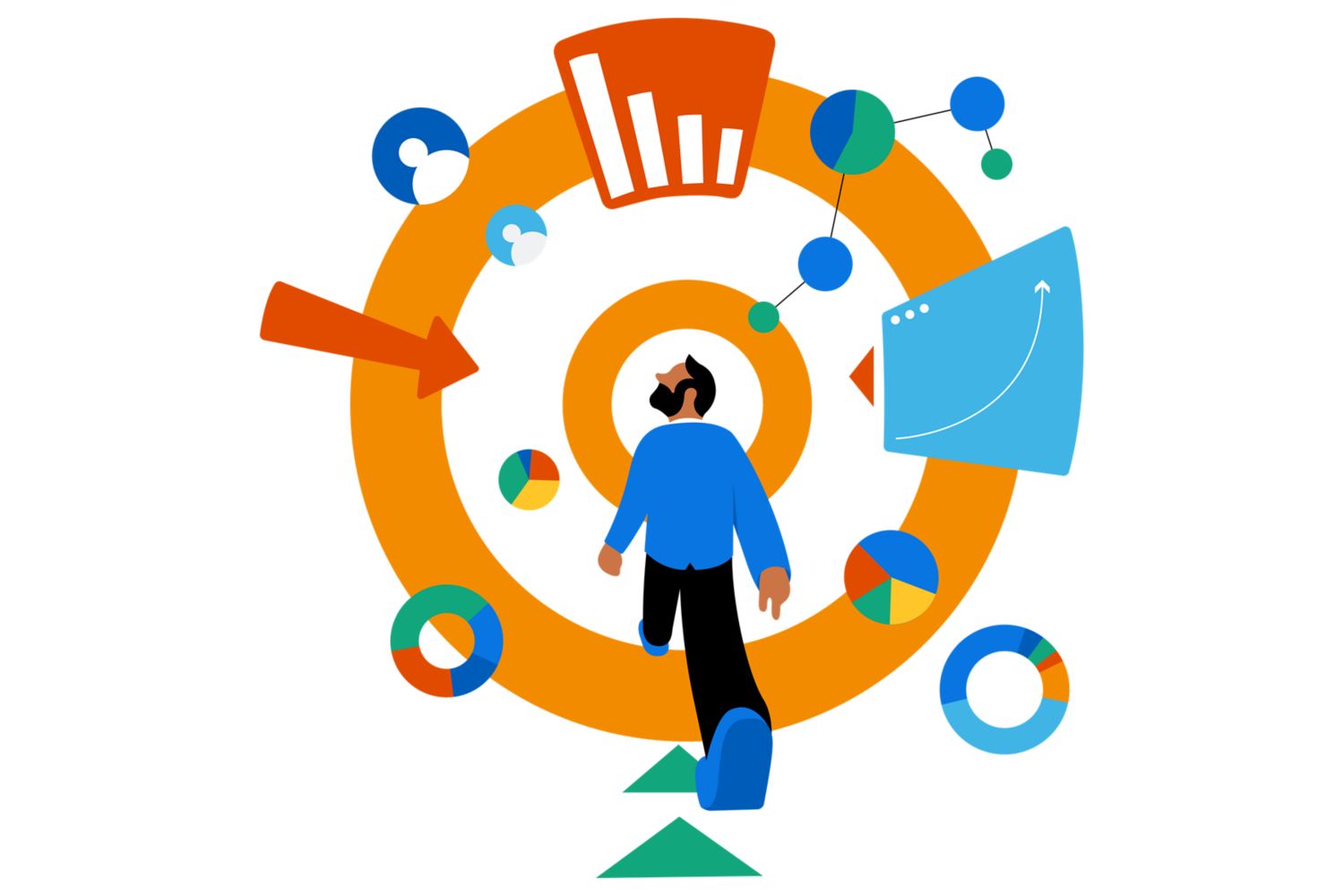 Over 25% of Fortune 500 companies are live with Workday Skills Cloud.
Build a skilled workforce for the future of work.
Workday Skills Cloud is embedded with machine learning that empowers you to understand the skills and capabilities of your entire workforce. Create better people strategies and meet your organisation's needs by upskilling, reskilling, redeploying and hiring new talent with ease.
KEY CAPABILITIES
Intelligent skills ontology

Machine learning embedded across the platform

Native to Workday Human Capital Management
A platform that meets all skills needs.
Create more agile people – and people strategies – with a skills ontology built to handle the volume, complexity and scale required to manage skills.
Deliver a global skills strategy.
Provide a consistent experience worldwide by enabling workers to interact with skills in 16 languages.
Enhance data-driven experiences.
Enable richer data experiences with machine learning that identifies connections between skills that are too complex for human analysis.
Reduce administrative complexity.
Free up time with synonym and duplicate management, automatic updates, skills categorisation, and support for proprietary and crowdsourced skills.
Focus on the skills that matter.
Keep your teams aligned by identifying, tracking and developing the critical skills that matter most to your business.
Expand skills knowledge with external data.
Meet the skills needs of your organisation by connecting third-party data that enhances machine learning and creates a unified experience. Workday Skills Cloud analyses all of your internal and external data to deliver intelligent results.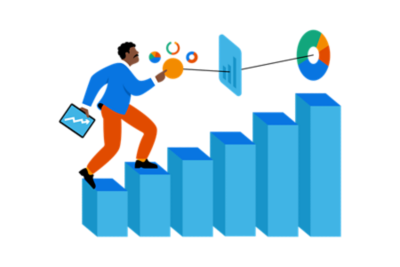 Enriched machine learning.
Import external data sources such as learning, market assessment, recruiting and skills libraries to enhance machine learning and drive better insights.
Intuitive setup.
Set up your own data connections or leverage any Workday skills partners that provide prebuilt integrations.
Seamless reporting.
Easily see how skills are mapped and ensure that imported skills can be tracked in Workday with reporting.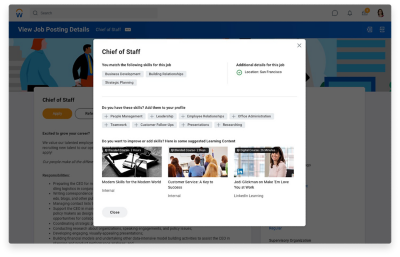 Machine learning that takes talent to the next level.
Skills-based recommendations.
Analyse mass amounts of data quickly to provide equitable recommendations for jobs, learning content and connections.
Skills suggestions for everyone.
Whether you're a candidate, a worker or an admin, Workday Skills Cloud suggests the skills that are relevant to your experience.
Gigs and opportunities matching.
Machine learning matches candidates and workers with relevant jobs and surfaces top applicants for recruiters.
Proficiency assessments.
Understand the strengths of your workforce by configuring proficiency assessments that fit the needs of your organisation.
Analytics that drive talent agility.
Gain rich insights into your skills-based people strategy to make informed decisions about building and deploying your talent. Augmented analytics displays workforce skills, redeployment opportunities, trends and key strategic initiatives.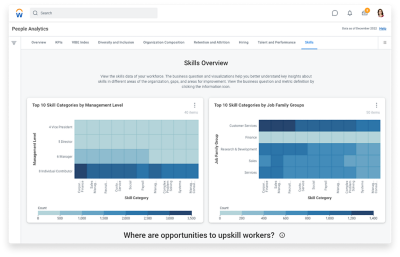 See how we get you live fast.
Ready to talk?
Get in touch.