smartCHRO magazine
Welcome to smartCHRO, the home of cutting-edge insights for HR leaders across EMEA. In our first edition, we shine a light on AI and machine learning – and what these transformative technologies really mean for the HR function.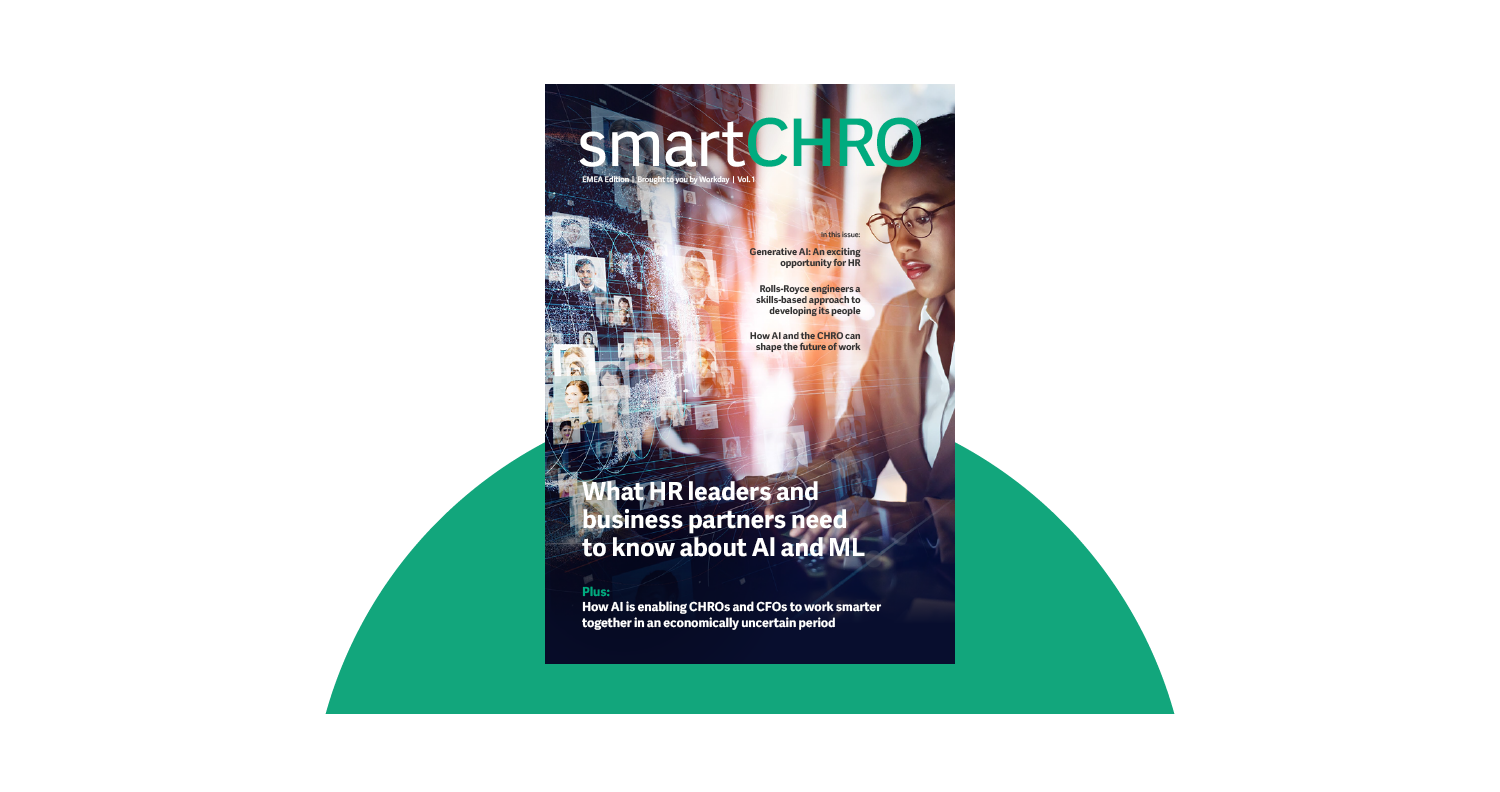 Top stories in this issue
AI and machine learning are more than technological innovations – they are bringing about change as we've never seen before. In our first issue, we look to answer questions around how these technologies can help the CHRO and CFO to work smarter together, and how CHROs are already using AI to gain a competitive advantage.
Here are the top stories:
How AI is enabling CHROs and CFOs to work smarter together in an economically uncertain period
Award-winning Writer Oliver Pickup examines how CHROs and CFOs can work more strategically by breaking down data silos and leveraging AI. Together, HR and finance leaders are building the future of work.
How AI and the CHRO can shape the future of work
Want to understand how HR leaders are already benefiting from AI and machine learning? We spoke with Richard Coombes, Partner in the Human Capital Consulting Practice at Deloitte, and Richard Doherty, Senior Director Product Marketing at Workday, to learn more.
Rolls-Royce engineers a skills-based approach to developing its people
With Rolls-Royce committed to a transformational journey towards net zero carbon, the aerospace and power company is taking a new approach to people development and building a skills-based future. We spoke to Alex Kyte, Global Head of Talent at Rolls-Royce, to find out more.
Generative AI: An exciting opportunity for HR
Josh Bersin, CEO and Global Industry Analyst, and Kathi Enderes, SVP and Global Industry Analyst, of The Josh Bersin Company discuss the positive impacts generative AI can have on the HR function – if CHROs are willing to embrace it.
We'd love to hear from you