HUMAN CAPITAL MANAGEMENT CORE REPORTING
Make confident decisions with key workforce insights.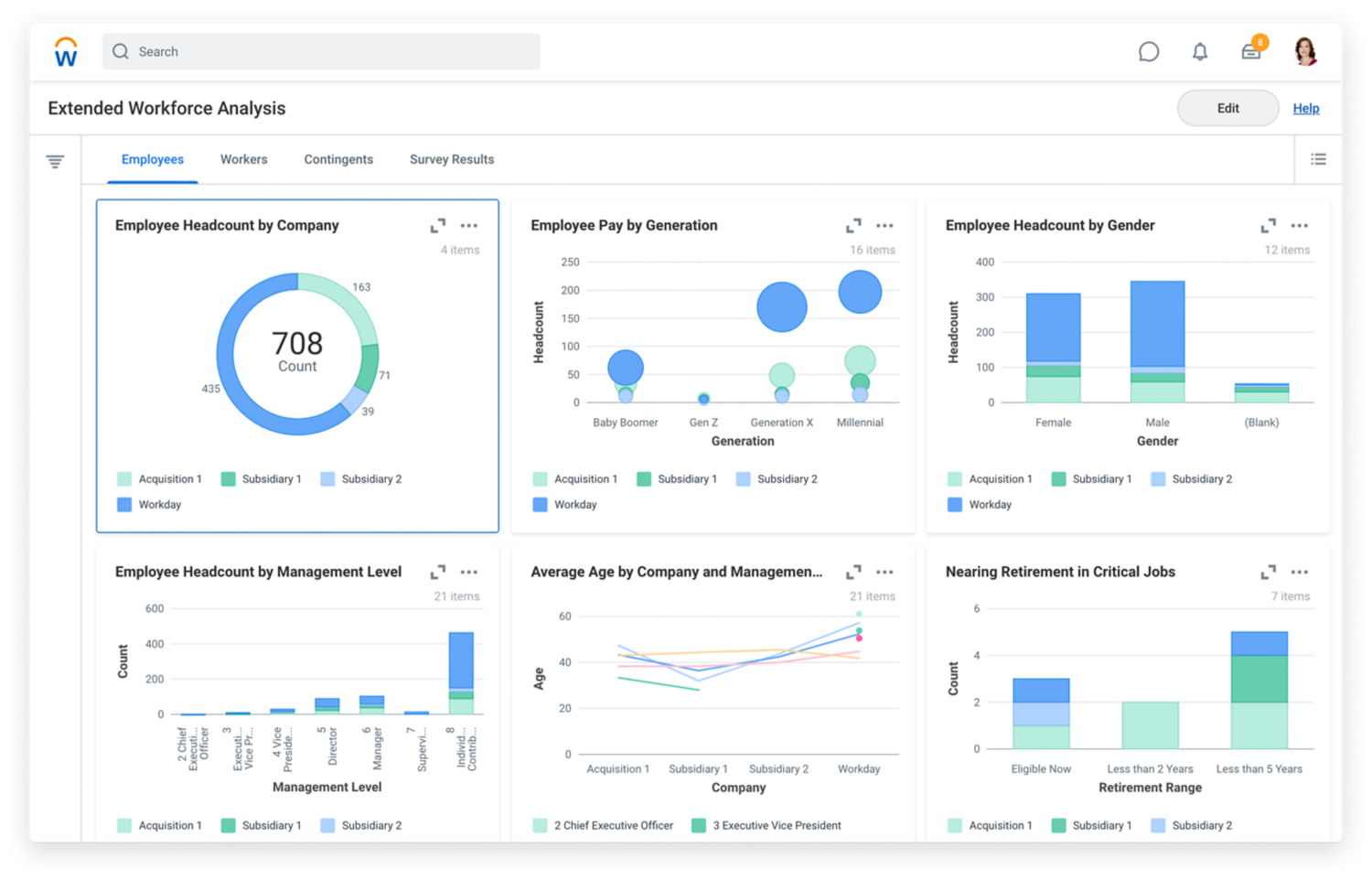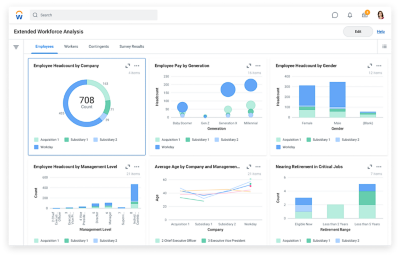 Analyze and report across all your data.
Core HR reporting in Workday delivers secure self-service access to analytics and reporting. You can perform analysis in the same system in which you transact, giving you unparalleled insight and agility.
KEY CAPABILITIES
Workforce analytics

Secure self-service access

Single security model

Trustworthy data foundation

Drag-and-drop ad hoc analysis

   

Core HR analytics for total visibility.

Track predefined metrics with configurable dashboards. Our role-based security ensures that each person only sees information that's relevant to them.

A single application.

Reporting and analytics are native to Workday Human Capital Management (HCM), so everyone gets the same experience. And you don't need to export and reconcile data for analysis.

Countless real-time metrics.

Gain visibility into key topics such as workforce skills and composition, performance, talent acquisition, diversity, total rewards, and more.

A robust library of delivered content.

We provide more than 2,000 reports and 150 dashboards, all of which can be configured based on your organizational needs.

"Workday has allowed us to make data-driven decisions based on fact, which enables us to hit our strategic objectives, and ultimately be successful for our customers."

Analytics and reporting resources just for you.

See how we get
you live fast.

Ready to talk?
Get in touch.