SUSTAINABILITY AND ESG REPORTING
Achieve your sustainability and ESG goals.
Workday delivers key people and finance insights to help you stay on top of your environmental, social and governance (ESG) initiatives and reporting. And the best part? Our ESG solutions are built into our system – no extra tools needed.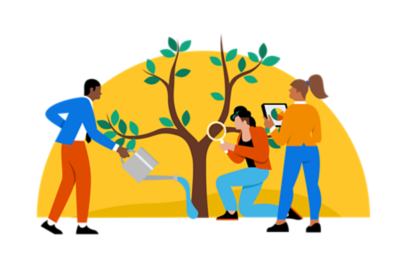 Doing right has never been more important.
We've been committed to ESG since day one. That includes partnering with organisations on their ESG goals and helping them meet stakeholder and regulatory expectations. Learn more about our climate commitments in this video.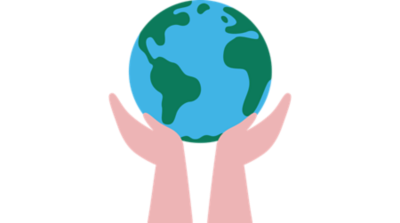 Source sustainably.
How do your suppliers impact your organisation's corporate sustainability? Our supplier sustainability solution helps you measure and analyse the carbon impact of your supply chain, calculate emissions and engage with suppliers on sustainability.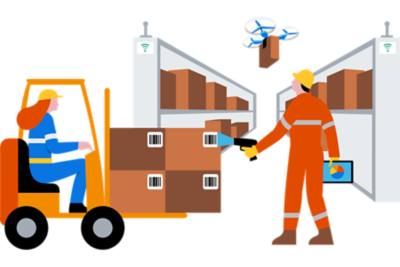 Survey suppliers for science-based targets and carbon footprint.
Calculate scope 3 emissions and capture scope 1 and 2 emissions.
Analyse supplier sustainability with prebuilt reports and third-party ratings.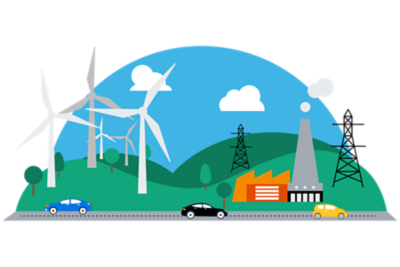 Understand where material emissions come from.
Model the impact of emissions reduction initiatives.
Automate emissions reporting to track your progress.
Report on your social impact.
Today, everyone wants to know the good you're doing in the world. Workday delivers straightforward dashboards and configurable reports to make social reporting for ESG easy. Combine this with our VIBE™ approach to further your social impact and make more progress on belonging and diversity.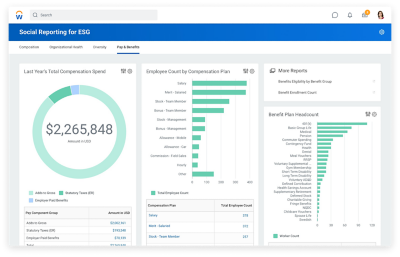 Understand your workforce composition.
Measure workforce diversity by race, age and more.
Report on workforce investment, including compensation.
ESG resources just for you.
Together, we can do a world of good.