The planning, budgeting and forecasting system built for healthcare.
Workday Adaptive Planning gives healthcare organisations the planning, budgeting, forecasting and modelling system powerful enough to plan for whatever comes next.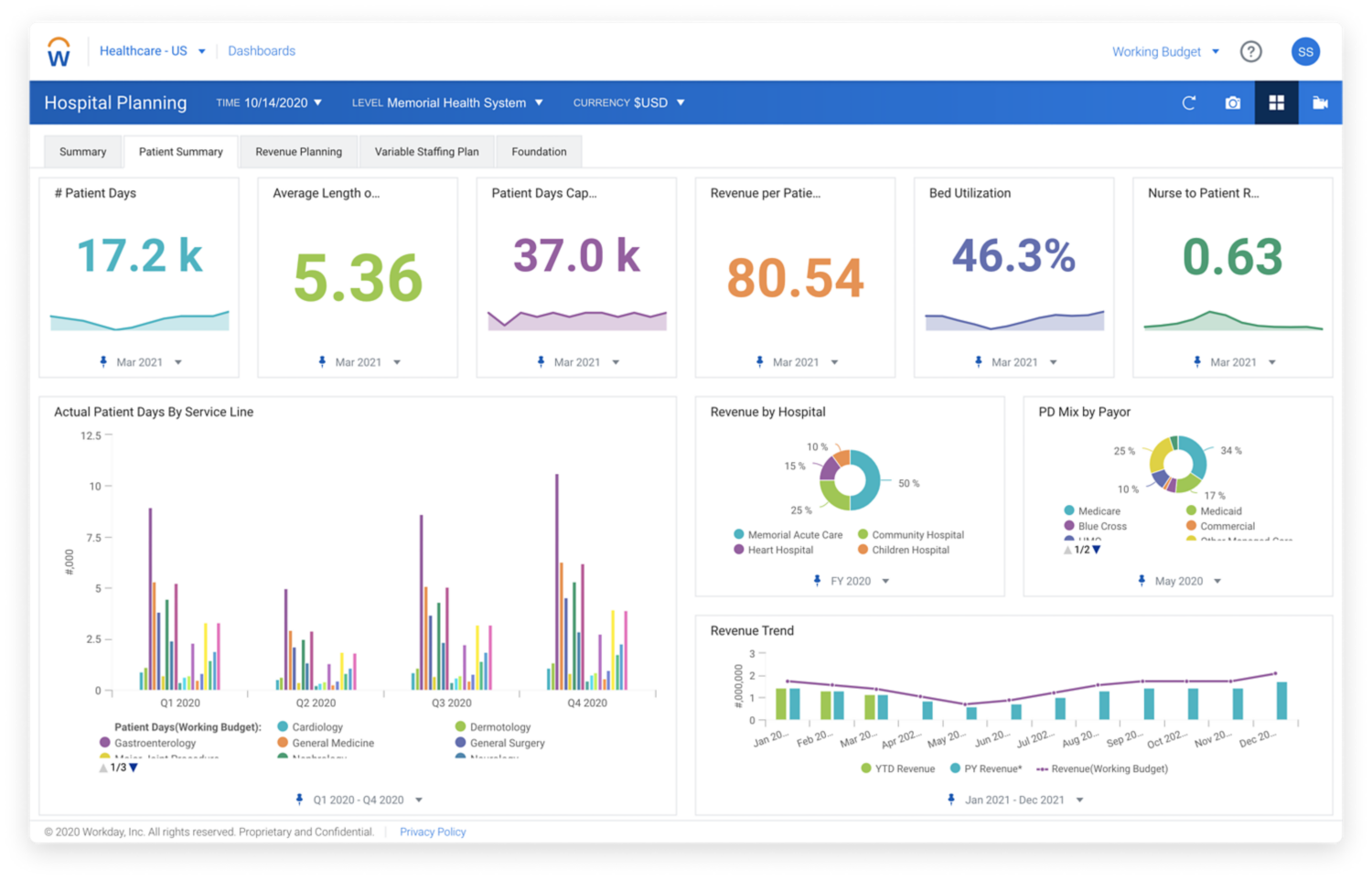 Key use cases.
Explore models built for healthcare.
Major volumes and units of service forecasting – Acute care providers, physician practices and skilled nursing facilities can plan admissions, patient days, visits, cases, RVUs and occupancy rates.

Net revenue modelling – Plan gross patient revenue, contractual allowances, charity care, reimbursement across service lines, patient types and payors.

Cost management – Budget fixed and variable labour, COLA adjustments, supplies, bad debt and maintenance expenses.

Staff and workforce planning – Plan FTEs, retention, turnover, as well as compensation, benefits, taxes and other costs for salaried and hourly workers. Integrate HR and payroll systems to pull in employee data and utilise multiple fringe rate assumptions.
Labour productivity – Model shifts, productive and unproductive time as well as units of service to drive improvements in labour productivity.

Supply and demand planning – Match medical and surgical supply requirements based on patient volumes with purchasing and inventory management. Align procurement strategy and cost with profitability of procedures/services and assess contingency product options.

Service line profitability – Segment volumes, revenue and direct costs by line of service, and allocate head count and overhead to track profitability.
Enterprise planning resources just for you.
Ready to talk?
Get in touch with us.