Software and Technology Use Case
For the changing world of software and technology.
Workday Adaptive Planning gives software and technology organisations the power to flex and adapt to whatever comes next.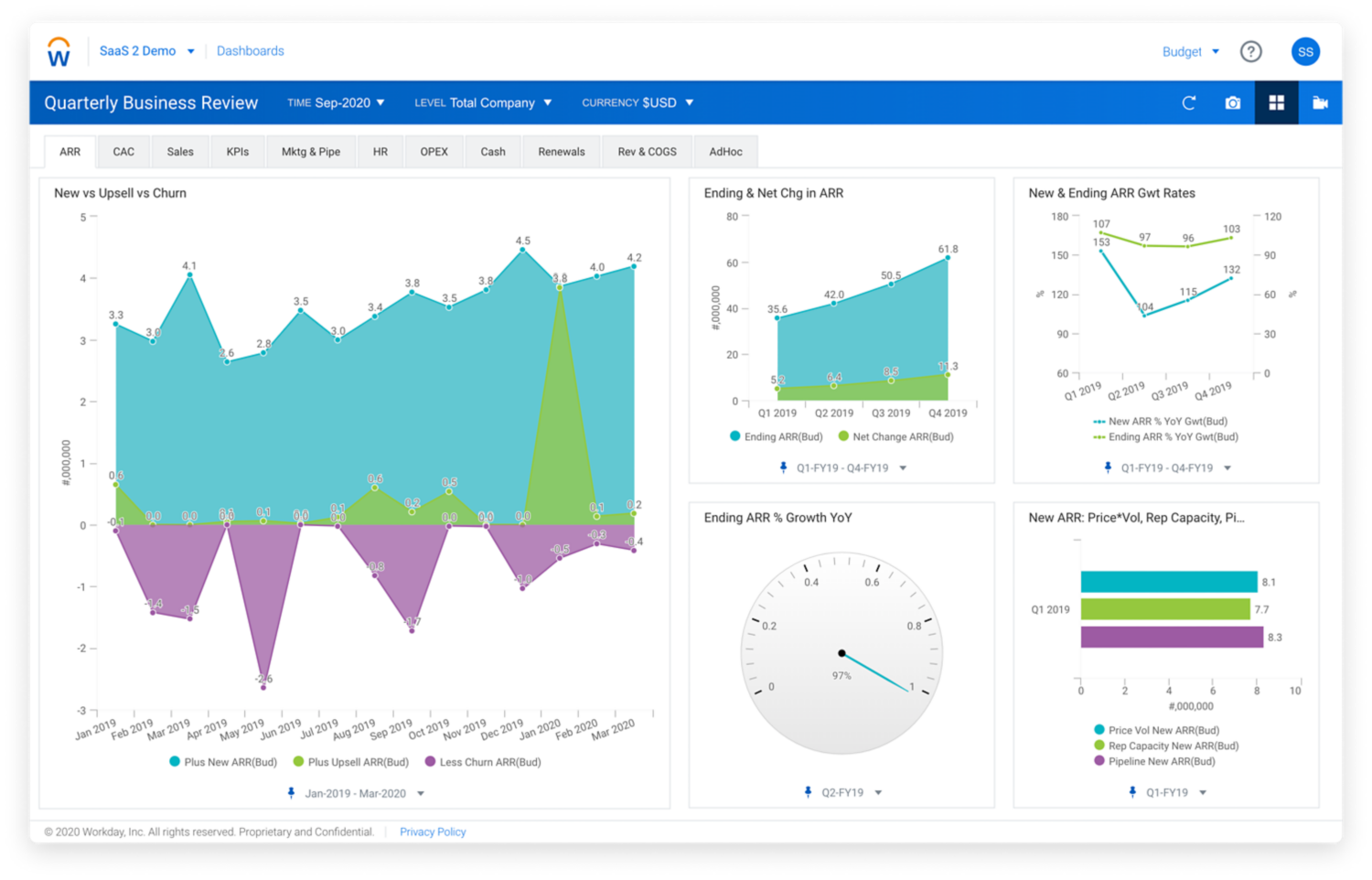 Key use cases.
Explore models built for the software and technology industry.
Subscription waterfalls – Forecast new and renewal ACV/ARR, retention and churn by segment.

Sales rep productivity – Plan sales rep capacity, quota coverage and territories.

Cohort modelling – Model subscriber cohorts, retention, lead conversion and contract ramping.

Professional services – Plan bookings, backlog hours, billing rates and utilisation by role.
606 revenue and commissions amortisation – Model complex revenue and commission amortisation profiles based on contract duration.

Workforce planning – Plan and reconcile head count plans to manage a growing workforce.

Vendor-level spend – Budget and actualise IT, consulting, marketing and other material expenses at the vendor level.
Enterprise planning resources just for you.
Ready to talk?
Get in touch with us.