SUPPLIER CONTRACT MANAGEMENT
Stay ahead of the contract curve.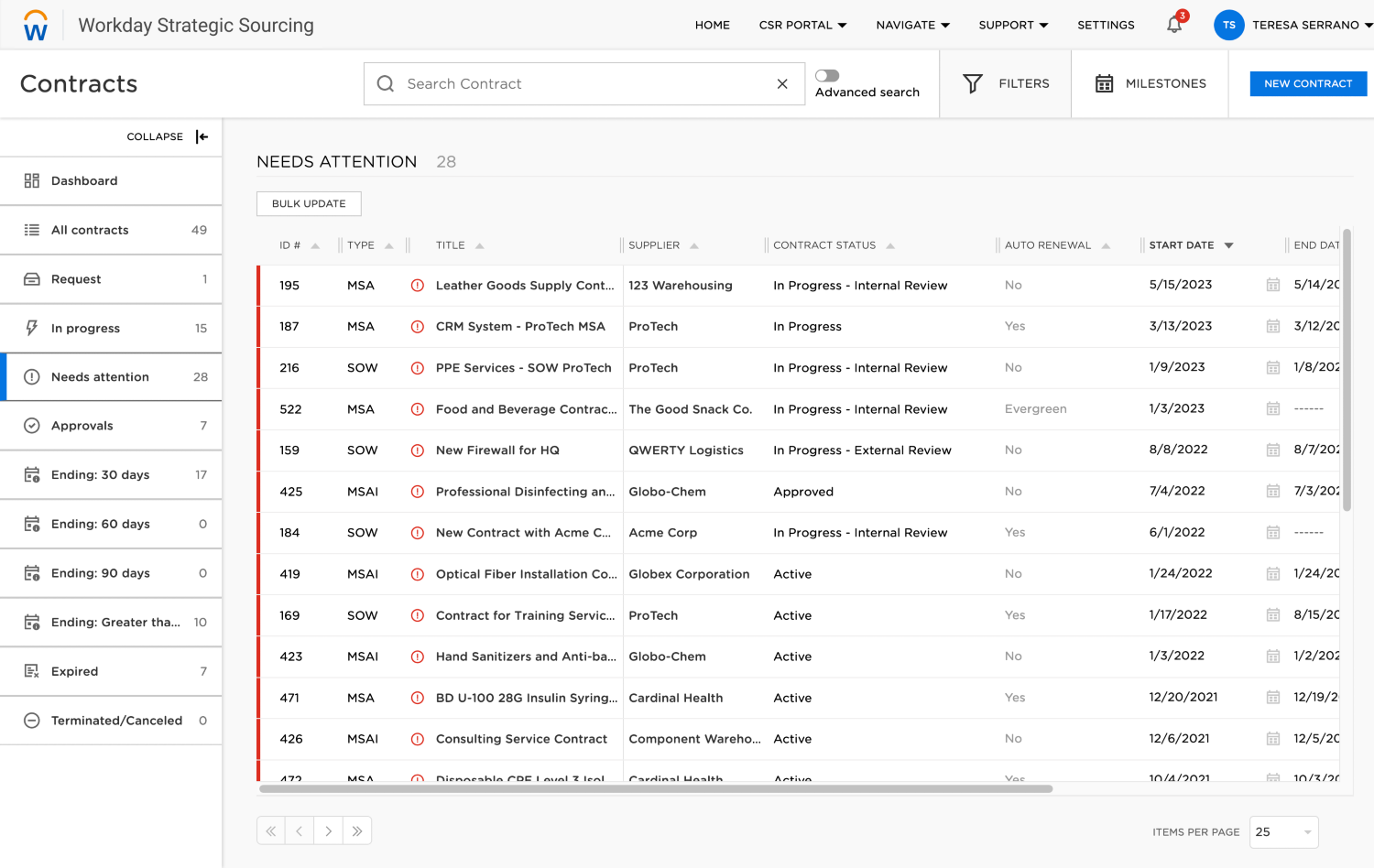 Optimise your contracts for improved productivity.
Workday Supplier Contract Management helps sourcing teams save time creating and searching for contracts, prevent contract delays and keep the right people informed through contract approval.
KEY CAPABILITIES
Convenient organisation in one place

Semantic search leveraging natural language processing

Supplier contract hierarchy visualisation

Templates for easy contract creation

Creation and revisions via Microsoft 365® integration

DocuSign and Adobe Acrobat Sign integration
The world's leading companies trust Workday.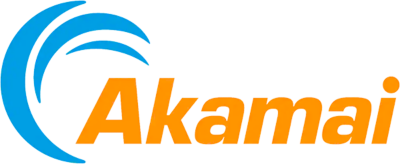 Works with any finance or procurement system.
You can use Workday Supplier Contract Management with or without another Workday application. Our robust API allows our software to work with any ERP, P2P or analytics application.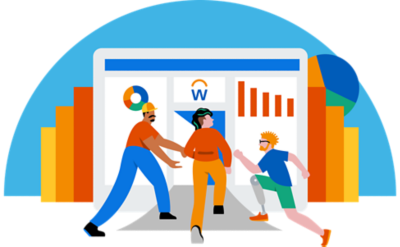 Improve your relationship with suppliers.
Manage obligations and renewals more easily.
Realise the full benefit of all your supplier contracts. By using a central system, you'll have better visibility so you can make proactive decisions and operationalise obligations.
Never miss an expiration or renewal.
Increase efficiency, engage stakeholders at the right time and empower your teams to approve a higher volume of contracts with a more effective obligation and renewal management solution.
Work smarter with your teams.
Stay ahead of contract renewals and terminations with configurable alerts and milestones. Search all your contract data – including custom fields – and schedule or generate reports with just a click.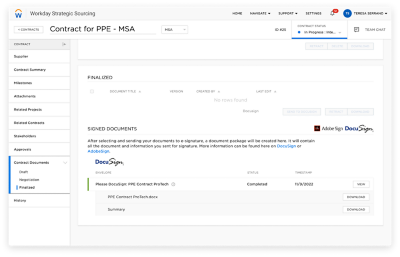 Streamline contract authoring and signing.
Never worry about version control or visibility again. Our integrations with Microsoft Office 365®, DocuSign and Adobe Acrobat Sign let you create and revise contracts across multiple stakeholders and sign electronically.
Supplier contract management resources.
See what organised supplier contracts look like.
Ready to optimise your supplier contracts?