Disruptive events over the last few years reinforce the importance of fast decision-making and accurate business insights, especially when it comes to finances. CEOs and executive board members increasingly look to CFOs for business strategies and digital solutions that deliver the financial insights needed to drive growth and control costs.
As an organisation that's grown from two founders to more than 15,200 employees across five continents in less than 20 years, Workday understands the need for accurate financial data, efficient collaboration, cost containment and agility. Its own use of the Workday Enterprise Management Cloud to manage finance, HR and planning is what informs the product's rapid development as well as the company's hypergrowth.
Office of the CFO: putting finance at the heart of the business.
Workday's finance team embraces continuous change and is constantly reimagining how they can do things differently or better to remove friction from processes and support the company's aggressive growth targets. To capture the quantitative and qualitative benefits of both this flexible mindset and the Workday system, finance leadership partnered with the company's value management team to conduct a value realisation study. The study results serve as a benchmark for measuring progress as the finance team automates, streamlines and scales processes. The team has deployed – or has on the roadmap – almost 98% of Workday system features, including new ones in biannual releases, across the following business units:
Accounting:

Business finance

Sales and marketing

Procurement

IT
Business outcomes realised:
Supported 41% annual growth from 2013 to 2020 and double-digit annual growth during the pandemic
Delivered $6.3M in annualised general and administrative (G&A) cost avoidance
Kept G&A expenses at 6% of total revenue
Enabled the integration of the Scout and Peakon acquisitions in three weeks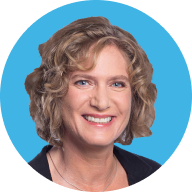 "We pride ourselves on running lean because it reflects how we use our own technology to scale."
Robynne Sisco
Co-President
Accounting, Tax and Treasury: removing friction in finance.
Traditional close processes create friction across business units. One of Workday's goals is to close the books quickly, if not continuously, so that everyone has access to the latest actuals in real time. To make zero-day close a reality, Workday created a chief accounting officer command centre dashboard that gives employees deep, real-time insights into operational metrics, close processes, global cash positions and investments. As a result, at any time, staff can compare plans versus actuals and drill down into the transactions and calculations that support dashboard metrics. Close surveys and automated monitoring capabilities also flag emerging risks so that the appropriate individuals can proactively resolve potential issues.
Workday Finance also collaborated with IT to automate treasury workflows during a phase of 820% growth from acquisitions, and the team automated accounting and tax workflows as well. Staff now manage consolidations in real time and process 5,300 "touchless" invoices each month because workflows automatically ingest and share operational and financial data. US sales and use tax accrual and reconciliation workflows and an automated roll forward report improve tax forecasting. And employees save time with digital workflows that simplify transfer pricing, foreign tax provision journal entries and the filing of UK VAT returns.
Business outcomes realised:
99.35%
automation of journal entries
100%
automation of cash flow
100%
customer billing accuracy
200
hours saved in US tax reconciliation
"As soon as you post an entry, you see the consolidated results. That's the number one biggest value-add. And if a number looks strange, I can drill from the top level down and get an answer in minutes."
Barbara Larson
Chief Financial Officer
Business Finance: enabling continuous, proactive decision-making.
To drive hypergrowth while containing costs, Workday's business finance teams must spend the bulk of their time on proactive planning rather than manual workflows, data reconciliation and reactive strategies. Finance teams also require real-time business insights and tools for rapid scenario planning. When Workday acquired the Adaptive Planning solution in 2018, leadership wanted to quickly integrate it with Workday's other systems and use it as a catalyst to drive continuous, company-wide planning.
In just ten weeks, Workday deployed Adaptive Planning. Now 100% of the company's business finance teams manage headcount, revenue, and expense and capital planning with automated workflows, real-time dashboards, self-service reporting and rapid what-if modelling tools. The combination of on-demand insights and digital workflows improve decision-making and enable continuous planning. Business finance teams now spend twice as much time analysing data and observing trends, and instead of conducting strategic investment reviews only twice a year, they now conduct them bi-weekly.
Business outcomes realised:
50%
faster reporting cycles
50%
reduction in what-if scenario modelling
4x
increase in the use of what-if scenario planning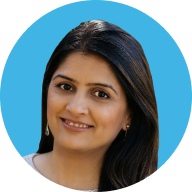 "What the single data model allows us to do is stop spending time validating the data. Instead, we are having conversations with accounting, HR, sales and marketing on the story around what that data is telling us."
Kinnari Desai
Vice President, Business Finance
Sales and marketing: accelerating pipeline and revenue growth.
Setting realistic sales targets and assigning the right people to the right accounts requires ongoing analysis of sales capacity, sales quotas and territory segmentation as well as close collaboration with finance. So when Workday acquired what is now Workday Adaptive Planning, it also deployed Workday Sales Planning. By doing so, the company was able to replace manual workflows based on 130 spreadsheets and siloed analytics with one system that enables standardised digital workflows and comprehensive insights.
Today, sales, marketing, HR and finance employees make decisions based on the same real-time data. Teams have greater confidence in quotas and incentive plans. Sales operations can complete global consolidations 60 hours faster, and they can prepare account assignment workbooks in two weeks instead of one month. Rapid what-if scenario modelling and self-service reporting also facilitate continuous planning, without increasing demands on IT staff.
Business outcomes realised:
80%
more time spent on strategic territory planning
100%
self-service adoption by regional sales directors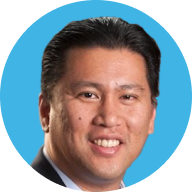 "I want to have fidelity between the financial plan rolled up under the corporate finance model and what is being deployed in the field. Having both instances in Adaptive increases our confidence."
Daniel Chiu
Vice President, Business Finance
Global Procurement: greater sourcing, better pricing.
Providing enterprise teams with the products and services they need, when they need them, at prices that align with budgets is difficult without standardised tools and processes. To improve procurement efficiency and control, Workday established one centralised Global Procurement Office and consolidated four disparate sourcing systems using Workday Strategic Sourcing.
Business stakeholders now have full visibility into internal customers, projects, supplier records and communications. For procurement requests, employees contact one concierge desk instead of individual sourcing managers. A centralised repository for supplier onboarding also provides standardised forms, embedded security, improved contract lifecycle management and automated workflows including RFP submissions and reviews. Not only do sourcing managers now send RFPs to twice as many suppliers, resulting in a 26% average savings per competitive bid, but they've also improved vendor relationships.
Business outcomes realised:
226%
increase in projects handled by each sourcing manager
49%
increase in sourcing project volume
83%
less time required to create RFPs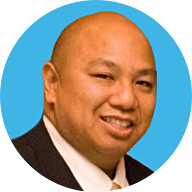 "I've received feedback from suppliers that the tool has made it a lot simpler for them to participate in RFPs. From communication to proposal to entry to bid – it's all on a standardised platform."
Chris Hong
Vice President, Global Sourcing and Procurement
Office of the CIO: improving enterprise collaboration and planning.
To help global employees save time, improve planning and contain costs, Workday's finance team collaborates closely with the Workday on Workday IT team to develop new end-to-end solutions, educate teams on how to adopt Workday capabilities and solve challenges using existing features such as Workday Prism Analytics. A favourite tool of Workday teams, Prism Analytics ingests and compiles real-time data from internal and external sources into one data hub, and provides tools for multidimensional reports and dashboards. Individuals can also drill down to the transaction layer in reports and dashboards to understand the why and the how behind numbers.
Finance and IT staff at Workday have already used Prism Analytics to develop 75 use cases to automate the insight generation process, including a collections dashboard that shows which customers are struggling to pay their invoices. Finance employees use this dashboard to proactively reach out to these customers and negotiate feasible terms so that they continue paying, rather than just defaulting. To help Workday realise its vision of a zero-day close, the Workday on Workday IT team partnered with Accounting to automate the stock based compensation and contract FX hedging journal entries using Accounting Centre. They also helped drive insights using the same set of data within Prism's data hub. By doing so, finance staff no longer have to manually extract, compile and reverify data from these third-party systems because it's now automatically ingested by Prism Analytics in real time, all the time.
Business outcomes realised:
97.9%
adoption of new Workday features
1
enterprise-wide data hub built into the system of record
152,000
Prism Analytics reports executed annually across all lines of business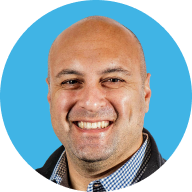 "Everything we do is about evolving. We are continuously improving and iterating to keep pace with change."
Ali Akbari
Director, WoW Finance & Analytics