Fill critical skills gaps with extended workers.
Harness the unique skills of the extended worker population with VNDLY, a Workday company.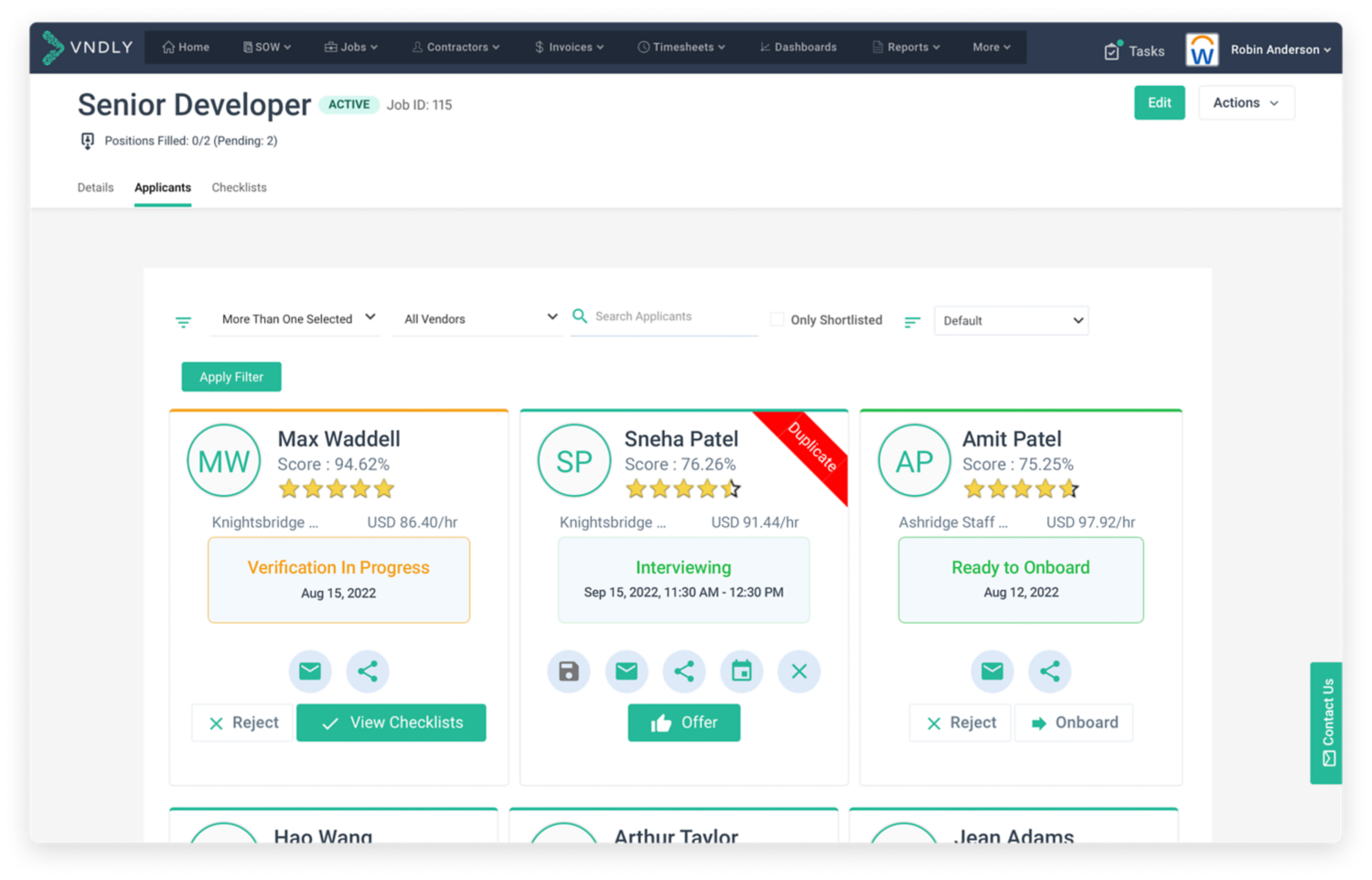 Source faster. Find talent. Optimize impact.
Today's extended workforce is key to increasing organizational agility—if used effectively.
The intuitive VNDLY solution helps you plan, manage, and analyze your contingent labor needs, while providing a holistic view of external talent.
KEY CAPABILITIES
Automated job requisition creation

Configurable role approval workflows

Candidate short-list view

Interview scheduling

Onboarding and offboarding checklists

Time and expense tracking

Vendor performance management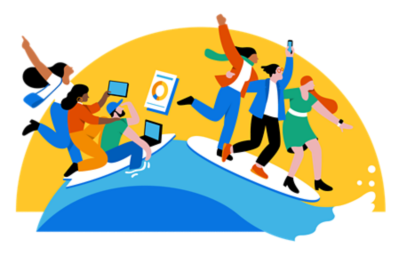 Power agile and informed decision‑making.
To make smart moves, your organization needs full workforce visibility—the who, what, where, when, and why. That's where VNDLY comes in.
Navigate labor shortages and skills gaps.
Secure a competitive business edge by tapping into external talent. VNDLY offers a single mechanism to optimize the end‑to‑end management of contingent labor, from sourcing through to offboarding.
Streamline external worker hiring.
Increase efficiency across the hiring process with automated job requisition creation and approval workflows, as well as the ability to expedite the hiring process for time-sensitive roles when needed.
Focus your candidate reviews.
Save time and effort by beginning candidate reviews with those who best match your criteria in terms of experience, rates, and performance reviews.
Improve data security with HCM integration.
VNDLY seamlessly connects with HCM software to decrease manual data entry. Gain complete control of provisioning and deprovisioning, ensuring access is granted and removed when needed.
Drive better business decisions.
Total visibility into external worker spend, headcount, and location can help you determine where to most effectively scale your workforce with external talent to quickly meet fluctuating needs.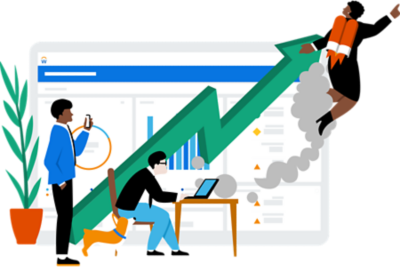 Elevate compliance efforts and standards.
Companies face increasing compliance and security risks when managing multiple worker types. VNDLY supports your compliance efforts to help manage regulations and requirements such as worker classification, tenure policies, pay parity regulations, and more.
"With the Workday and VNDLY integration, I can get full workforce visibility to attract, retain, and manage the best possible contingent workforce." —VP, Sr. Vendor Manager, Fifth Third Bank