Agenda
8 June 2023
Het Ketelhuis
Doctor Poletlaan 45, Eindhoven
Workday Elevate is your chance to see why Workday is the finance, HR and planning system for a changing world. See what we've got lined up for you by clicking on your role below.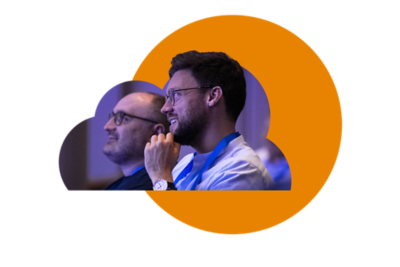 13.00-13.30 | Arrival & Refreshments
13.30-14.00 | Regional Welcome & Workday Keynote
Hette Mollema, Vice President Benelux, Workday

Elif Pessers, Managing Director The Netherlands, Workday
14.00-14.30 | Customer Panel: Rabobank
Jonna De Winter-Hannukainen - Senior IT Lead, Rabobank
Breakout room 1 - Grote zaal

Breakout room 2 - de Blauwe Kamer
14:45–15:15 | Leaders of change: Strategy and vision for CHROs
Richard Doherty, Senior Director, Solution Marketing, Workday
With the dramatic change that's taken place in the last few years, CHROs have found themselves in the eye of the storm – and at the centre of converging global crises around skills obsolescence, a post-pandemic reality, equity and inclusion, digital acceleration, a fluid workforce, and economic uncertainty. Learn how Workday is addressing the most pressing challenges faced by HR leaders.

15:20–15:50 | Transforming Global Finance, HR & Procurement with Workday: Robeco's Journey
Tanja Peeters Weem, Manager HR IT, Robeco & Analytics
René van den Akker, Senior Accounting specialist, Robeco
Join us to hear how Robeco successfully transformed their global finance, HR, and procurement operations with Workday. Learn about their solution selection process, why they chose Workday, and the benefits they achieved. Discover the key lessons they learned along the way, from dedicated project teams to effective change management practices.
14:45–15:15 | Value creator: The next evolution of finance
Bob Eyken, Regional Finance Lead, Workday
Olivier de Ruiter, Value Manager, Workday
In this highly volatile and uncertain business environment, finance departments must become strategic partners within the C-suite, able to deftly optimise processes, mitigate risk and seize new opportunities to drive the organisation forwards. Join us to see concrete examples of customer ROI and how Workday is empowering the office of the CFO to become more agile, not only meeting their business' needs, but exceeding them.
15:20–15:50 | Achieving the power to adapt: Technology strategy and vision
Jens Löhmar, Chief Technology Officer (CTO) - Continental / DACH, Workday
Join this strategy and vision session to hear how Workday technology investments and innovations from our ecosystem are empowering organisations to adapt at speed and prepare for the future of work. Discover examples of how intelligent automation and accelerated innovation are driving advantages across IT, finance and HR.
16.00-16.45 | Nothing is what it seems by magician Steve Carlin
16.45-17.30 | Networking with drinks reception | Cocktail & Networking
Join us at Workday Elevate Eindhoven