Frequently asked questions
Have questions about Workday Elevate we haven't already answered? Our FAQs are here to help.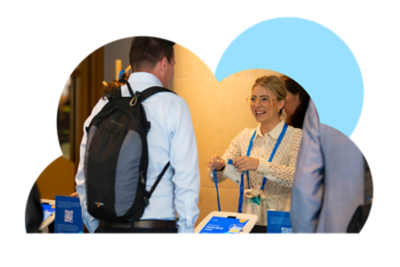 Who can attend Workday Elevate?
Is there a cost to attend Workday Elevate?
No, there's no cost to attend. We're happy to be your host, and know this will be a worthwhile event.
When is the deadline to register?
Registration remains open until we are at capacity.
What meals are hosted by the conference?
Lunch will be provided. There will also be a networking session with entertainment and snacks.
I'm driving – where should I park?
There is on-site parking at the Marriott Hotel Melrose Arch. We will provide you with parking tickets.
How do I get there by public transport?
If you're arriving at the Marriott Hotel Melrose Arch by public transport, the nearest bus station is Gautrain Bus Station, approximately 3.7km from the venue. The nearest bus stops are Russell House, Atholl Oaklands Rd and Melrose Blvd & Crescent Dr, both a short walk from the Marriott Hotel. 
The nearest train stations are Gautrain Rosebank, approximately 3km from the venue, and Gautrain Sandton, approximately 6.5km from the venue.
What COVID-19 measures and guidelines are Workday putting in place for the event?
The event will follow COVID-19 protocols set in place by Workday, which may include providing proof of a negative COVID-19 test and/or proof of full vaccination, practising hand hygiene, social distancing, wearing face coverings and/or other measures to reduce the risks of exposure to COVID-19. We will confirm full guidelines closer to the event date.
Join us at Workday Elevate Johannesburg