Agenda
8 June 2023
180 Lounger, The Terraces
Workday Elevate is your chance to see why Workday is the finance, HR and planning system for a changing world. See what we've got lined up for you by clicking on your role below.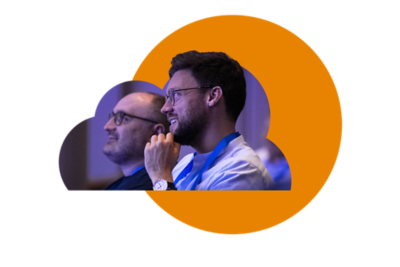 12:30–13:15 | Arrival & Lunch
13:15–13:30 | Welcome by MC
Robert Williamson, Business Development Leader, Workday, will welcome you to Workday Elevate Cape Town in this opening session.

13:30–14:00 | Workday keynote address: Thriving through times of economic uncertainty
Kiv Moodley, Country MD South Africa, Workday
14:00–15:00 | Guest Keynote Address with Clem Sunter
Clem is a world-renowned professional speaker, scenario planner and author. His topic will uncover 'The World and South Africa beyond 2023: The Latest Flags and Scenarios', followed by a Q&A.
15:00–15:15 | Coffee Break
15:15–15:45 | Achieving the power to adapt: Technology strategy and vision
Clare Hickie, CTO EMEA, Workday
Join this strategy and vision session to hear how Workday technology investments and innovations from our ecosystem are empowering organisations to adapt at speed and prepare for the future of work. Discover examples of how intelligent automation and accelerated innovation are driving advantages across IT, finance and HR.
15:45–16:30 | Fireside chat with Workday customers and partners on 'The art and science of delivering digital transformation and change in a post-COVID world'
Chris Shortt, Experienced Retail CIO, Glen Krynauw, Director, Deloitte Consulting
Jeremy Chetwin, CEO, Analyze
Siya Mnyanda will host this fireside chat with Workday customers and partners as we delve into what digital transformation really looks like in the world of tomorrow. Join us to learn more.

16:30–16:45 | Closing Session with Robert Williamson and refreshments
16:45–17:30 | Entertainment with Alan Committee, South African stand-up comedian, character comedian, award-winning actor and comedy writer
17:30–19:30 | Cocktails and networking at the Rooftop Bar, with entertainment by Carla Stokes (saxophonist)
Join us at Workday Elevate Cape Town