Many types of workers. One source of truth.
Simplify the end-to-end lifecycle of contingent labor and statement of work (SOW) with VNDLY's vendor management system.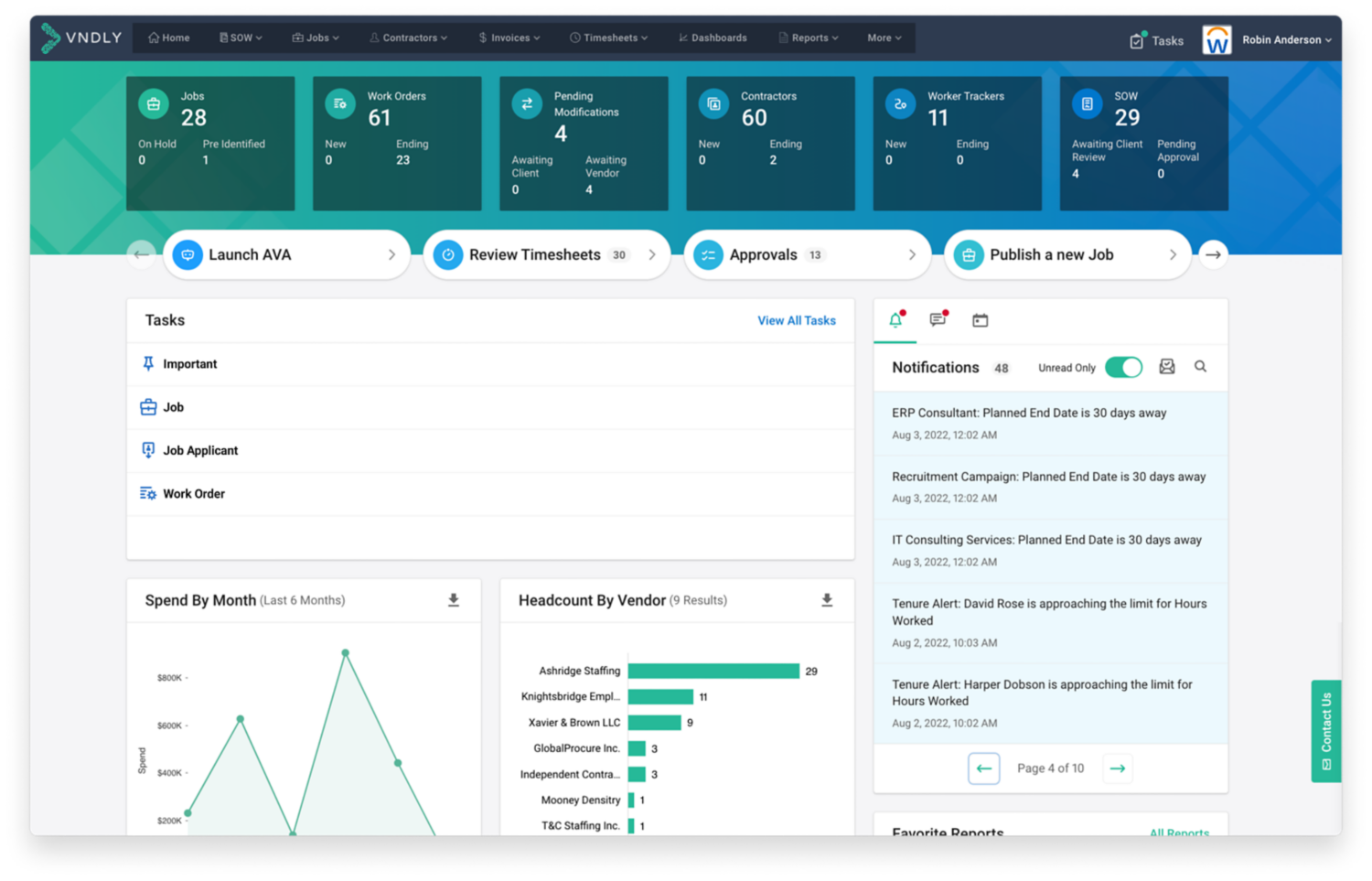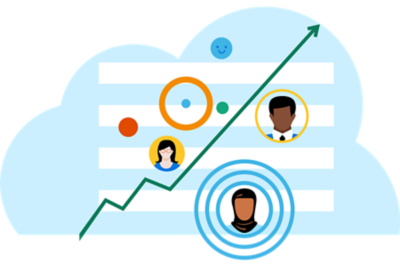 Optimize extended workforce management.
The contingent workforce is on the rise. Are you ready? VNDLY provides the solution you need to drive efficiencies across your external labor and SOW programs.
Increase transparency and visibility.
View contingent headcount, location, and spend in one place, with visibility across sourcing and management processes. Gain complete SOW oversight with views into project details and billing status.
Focus on areas that matter to you.
User-friendly configuration allows you to work in the way that makes sense for your business. Modify approval workflows, rate cards, invoice settings, vendor distribution rules, and more.
Strengthen financial controls.
Increase accuracy and reduce time spent on invoice reconciliation by ensuring that only agreed rates and approved spend are converted to invoice line items.
Reduce time to hire.
Fill roles faster with increased vendor alignment. Give vendors insight into current open positions and foresight into future ones, and expedite the hiring process for time-sensitive roles.
Support global ambitions.
VNDLY provides key functionality to support your global needs, including local invoice compliance, tax rate management, tenure policy adherence, extensive currency coverage, and language packs.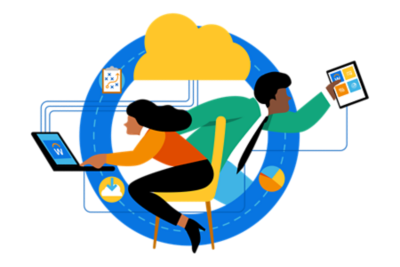 Seamlessly connect your technology ecosystem.
Improve accuracy, remove manual effort, and increase data security with VNDLY integrations. Connect with other key technologies required for contingent labor management, including human capital management, procurement, and access management tools.
VNDLY for HR
Adopt a cohesive strategy for sourcing, hiring, and managing contingent workers that helps fill current talent needs.
VNDLY for Procurement
Save time and money with a single VMS system of record that optimizes how you plan, manage, and analyze the costs related to external labor needs.
For the second consecutive year, VNDLY, a Workday company, was named a "Leader" in the VMS industry by Everest Group.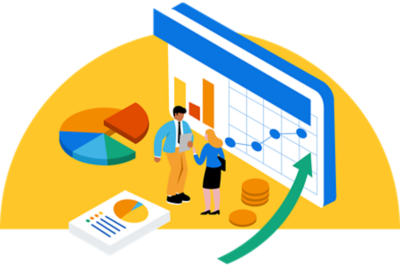 VNDLY stands alone.
While VNDLY and Workday can be combined to deliver comprehensive total workforce sourcing and management, you don't need Workday Human Capital Management to use our technology. VNDLY operates as a standalone product or combined with other HCM systems.
What is a vendor management system (VMS)?
A VMS is a web-based software application that centralizes the end-to-end lifecycle management of extended workers and statement of work needs.
Does VNDLY integrate with Workday HCM?
Yes. VNDLY is fully integrated with Workday HCM. It is the only VMS on the market with a certified Workday integration.
Can I get VNDLY without purchasing other Workday products?
Yes. VNDLY is available as a standalone product and can also integrate seamlessly with non-Workday technology providers as needed.
Did Workday acquire VNDLY?
Yes. Together, Workday and VNDLY enable a holistic workforce strategy for greater visibility into total workforce and spend.