We're revolutionizing credentials management.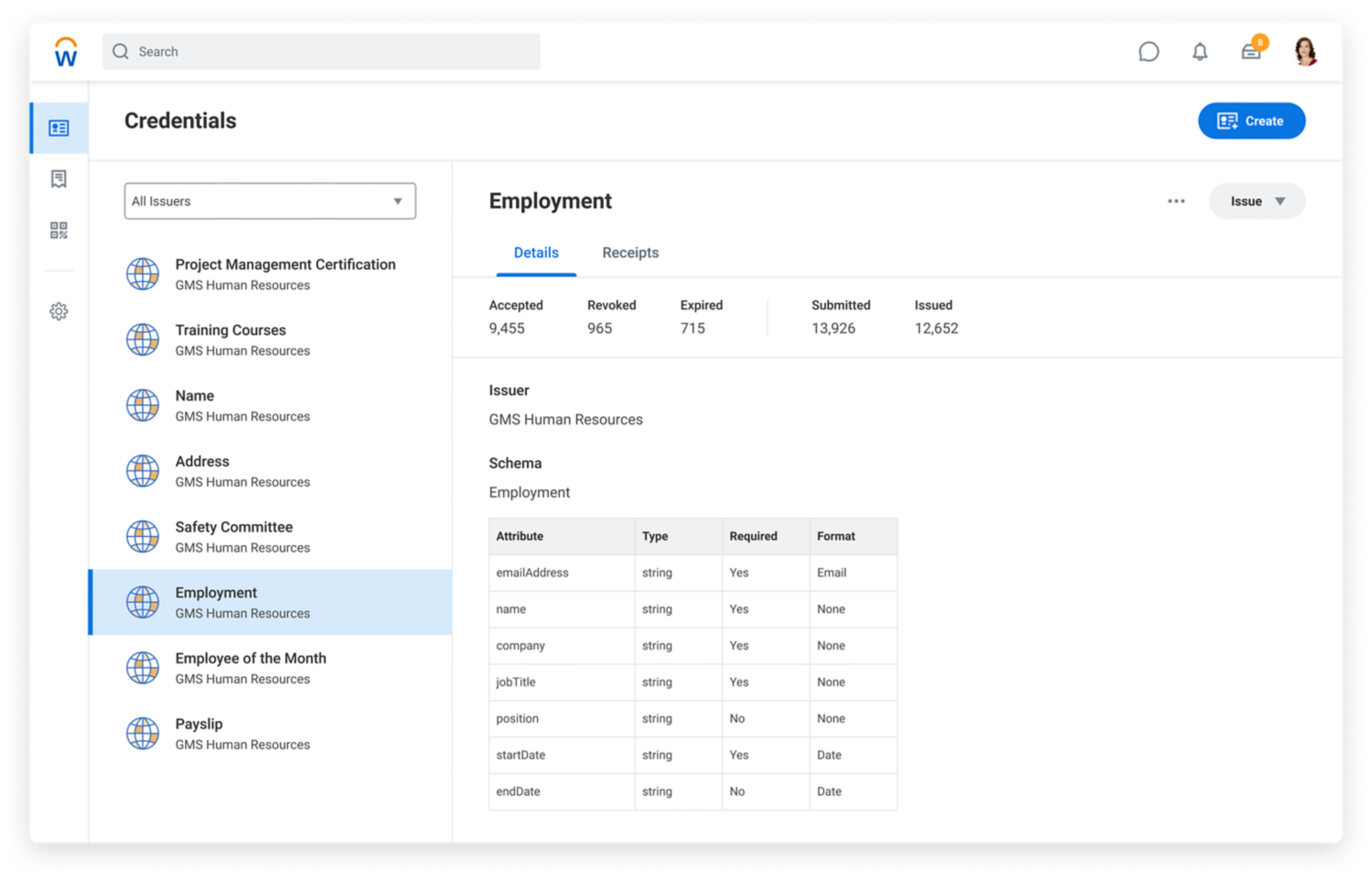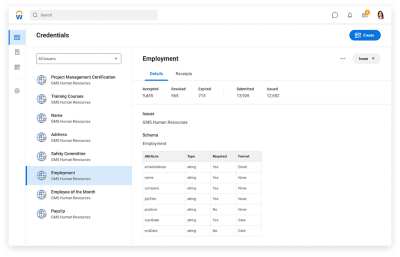 Credentials you can trust.
Workday Credentials is a secure and simple way to issue and verify credentials for employees, contingent workers, applicants, and students.
Once credentials are issued, individuals can use WayTo™ by Workday—our mobile app—to safely store, manage, and share them.
At this time, our credentialing technology platform* is available by invitation only.
KEY CAPABILITIES
Issue and revoke credentials

Define custom credentials

Create and issue badges

Request and verify select credentials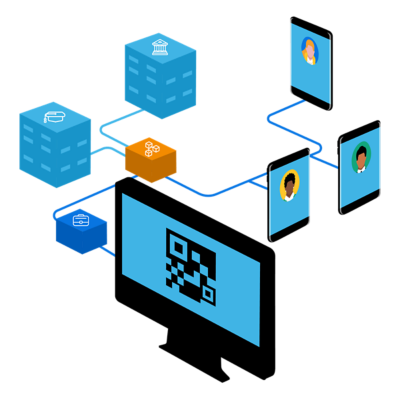 Streamline credentials management.
If you're like most organizations, you spend countless hours managing certifications and processing requests for verification. That ends here.
For issuers.
Provide credentials for skills, education, certifications, and more with ease. Then get back to focusing on what matters.
For verifiers.
Quickly verify credentials by directly requesting them from the individual who holds them.
For all organizations.
Easily share credentials with people and other organizations. Our platform is based on open standards, enabling us to grow our credentialing network.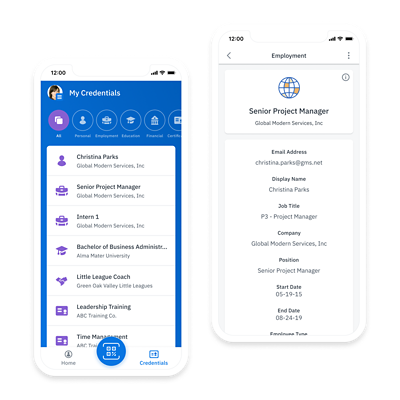 Empower people to be ready for opportunity.
WayTo™ by Workday, our mobile app that complements Workday Credentials, allows people to accept issued credentials and share them seamlessly—so they can upskill, build career capital, and take advantage of new opportunities fast.
Upskill your workforce.
As workers gain new skills, WayTo lets them build a verified skills profile.
Make credentials portable.

Give workers an easy way to share credentials, both internally and externally.
Verify credentials instantly.

Quickly verify job applicants' skills and credentials, reducing onboarding time.
Trust through technology.
Blockchain technology reveals if any data changes have been made.  So you can trust that data is intact and accurate.
Encryption measures protect the user's data at all times, keeping information safe and secure.
A unique digital key held by the individual is required to access their credentials. No one can access them without permission first.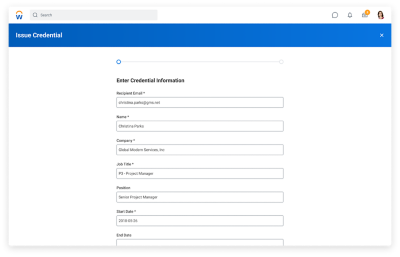 Bringing even more value to HCM.
HCM is your holistic view of the workforce. And with credentials management now part of our leading HCM solution, you get an even more complete view—all in one place.
Data you can build on.
Access all kinds of HR data already in Workday to seamlessly issue credentials, such as employment verification and badges.
Experience you can trust.
We've digitized processes for recruiting, onboarding, and more for 44+ million workers. Which shows we can take on credentialing like few companies can.
*Workday Credentials and WayTo™ by Workday—Important Notice
Our future product content describes announced products that are not yet generally available and contain forward-looking statements for which there are risks, uncertainties, and assumptions. Our description of unreleased services, features, functionality, or enhancements are subject to change at Workday's discretion and may not be delivered as planned or at all. Workday assumes no obligation for and does not intend to update any such forward-looking statements. Customers who purchase Workday services should make purchase decisions based upon currently available services, features, and functions.
Ready to talk?
Get in touch with us.