Deepen your expertise.
In addition to Workday Altitude®, Workday offers standalone preconference training sessions. Our full-day and half-day trainings are designed to build your knowledge on all things Workday. See what we have in store.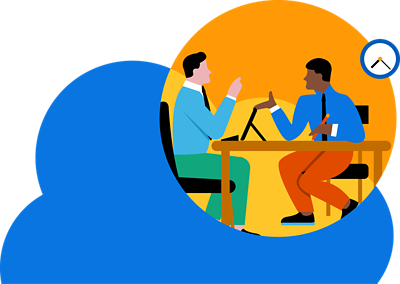 Sunday, July 17 | All-Day Training (9:00 AM–4:00 PM) | $1,200
Workday Peakon Employee Voice
Join this session to learn how to best prepare consultants for Workday Peakon Employee Voice deployments. Explore how to define employee engagement and build consultative skills to guide the customer through design and the insight review. Learn why it's OK to test in production, and equip the consultant with the knowledge to explain why our testing approach for Workday Peakon Employee Voice differs from our approach for Workday.
Sunday, July 17 | Half-Day Training (1:00 PM–4:00 PM) | $800
Advanced Scheduling Class
Navigate the Ins and Outs of a Scheduling Project by learning how to design and configure complex scenarios with Workday Scheduling and Labor Optimization. We'll review Lessons Learned, Tips and Tricks and complexities driving customers' workforce.
Crash Course in Orchestrations
Workday Extend technology is evolving rapidly! Come join us for an overview of the latest features released for orchestration.
Designing with Financial & Workforce Planning Foundation
Join this session to learn how to utilize both the financial and workforce foundation instances during your design sessions. See a mock delivery of a design session that uses the tools, tips, and tricks covered in this session.
Join this session to get hands-on with the studio starter kit.
Understanding the oCHRO Selling Strategy
This session gives architects insight into how Workday is sold into the oCHRO so they can leverage this strategy in the guiding deployment principles and guide design toward a more robust and strategically supportive solution at go-live.
Workday Journeys Idea Jam with Product Management
The most meaningful Journeys include hyper personalized content and an intuitive flow. Come join us for an exciting session where we brainstorm, collaborate, and submit the best Journeys experiences for key moments that matter — onboarding, transition to management, open enrollment, performance, remote work, and supporting diversity & inclusion; directly to Journeys Product Management.
This session familiarizes consultants with the new Workday Messaging product, including setup, candidate and recruiting team behavior, and design considerations. Consultants who are recruiting certified will get the most value out of this session.
Workday Strategic Sourcing Deployment Strategy
Join us to learn how to architect Workday Strategic Sourcing. This session focuses on how to manage week over week functional activities and workshops.