Agenda
20 April 2023
Clarion Hotel The Hub
Workday Elevate is your chance to see why Workday is the finance, HR and planning system for a changing world. See what we've got lined up for you by clicking on your role below.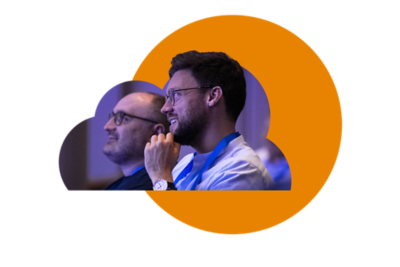 Thursday, 20th April 2023
08:00–09:00 | Registration and breakfast
09:00–09:15 | Workday regional welcome
Karin Hagman, Regional Vice President, Nordics, Workday
09:15–09:50 | Neuroleadership - leading yourself and others based on brain mechanisms
Jana Söderberg, Economist, Psychotherapist, Coach and Athlete
As a leader, you need mental strength and stability, the ability to see and capture opportunities in changing times, as well as the ability to build commitment and focus under high pressure. Leaders who develop the ability of better motivation and commitment in their organizations make the business survive. With the help of neuro-leadership, the knowledge of our brain´s basic mechanisms and how these mechanisms can be altered, a leader has enormous possibilities to increase motivation, job satisfaction and responsibility in the organization. Jana Söderberg gives concrete tools to create a climate in your organization where people can be motivated to develop their full potential.
09:50–10:30 | Workday innovation keynote
Dave Sohigian, Global CTO, Workday
10:30–11:00 | Coffee break
11:00–12:00 | Customer panel
Host: Therese Nyberg, Sr Regional Sales Director, Workday
Panel: TBC
Human Resources

Technology

Finance
12:45–13:30 | Leaders of change: Strategy and vision for CHROs
Richard Doherty, Sr Director, Product Marketing, Workday
With the dramatic change that's taken place in the last few years, CHROs have found themselves in the eye of the storm – and at the centre of converging global crises around skills obsolescence, a post-pandemic reality, equity and inclusion, digital acceleration, a fluid workforce, and economic uncertainty. Learn how Workday is addressing the most pressing challenges faced by HR leaders.
13:30–14:15 | Manage change and navigate uncertainty through meaningful employee experiences
Speaker: TBC
The world around us is turbulent. More than ever before, employees' expectations have changed – feeling disconnected from work and directly impacting performance and attrition. People leaders lack the skills, experience and drive within their teams to meet the constant challenges of the new work environment. Learn how Workday boosts loyalty through meaningful and personalised employee experiences.
14:15–15:00 | Partner session
15:00 | Networking reception with drinks
12:45–13:30 | Achieving the power to adapt: Technology strategy and vision
Dave Sohigian, Global CTO, Workday
Join this strategy and vision session to hear how Workday technology investments and innovations from our ecosystem are empowering organisations to adapt at speed and prepare for the future of work. Discover examples of how intelligent automation and accelerated innovation are driving advantages across IT, finance and HR.
13:30–14:15 | Optimise for the future of work with artificial intelligence
Speaker: TBC
The future of work has arrived with AI transforming every aspect of the business. HR has shifted to a skills-based economy. Finance has modernised to fully digital transactions. And IT must manage tools for a distributed workforce while keeping up with emerging compliance, laws and regulations. Learn how Workday is embedding AI into the core of our applications to enable you to lead in the future of work.
14:15–15:00 | Partner session
15:00 | Networking reception with drinks
12:45–13:30 | Value creator: The next evolution of finance
Speaker: TBC

In this highly volatile and uncertain business environment, organisations need to be more agile and adaptable than ever. This requires finance to be strategic partners to optimise processes, mitigate risk and seize new opportunities. To become value creators, finance needs the right data, technology and talent to be successful. Learn how Workday enables finance to become true value partners.
13:30–14:15 | Planning in a time of economic uncertainty
Speaker: TBC
Recession, market volatility and inflation. What's the risk to your plan? To navigate uncertainty, organisations need to create robust plans to minimise risks and take rapid action as events shift. Learn how Workday enables organisations to create agile, continuous plans and take action.
14:15–15:00 | Partner session
15:00 | Networking reception with drinks
Join us at Workday Elevate Oslo