Discover meaningful insights with enterprise planning analytics.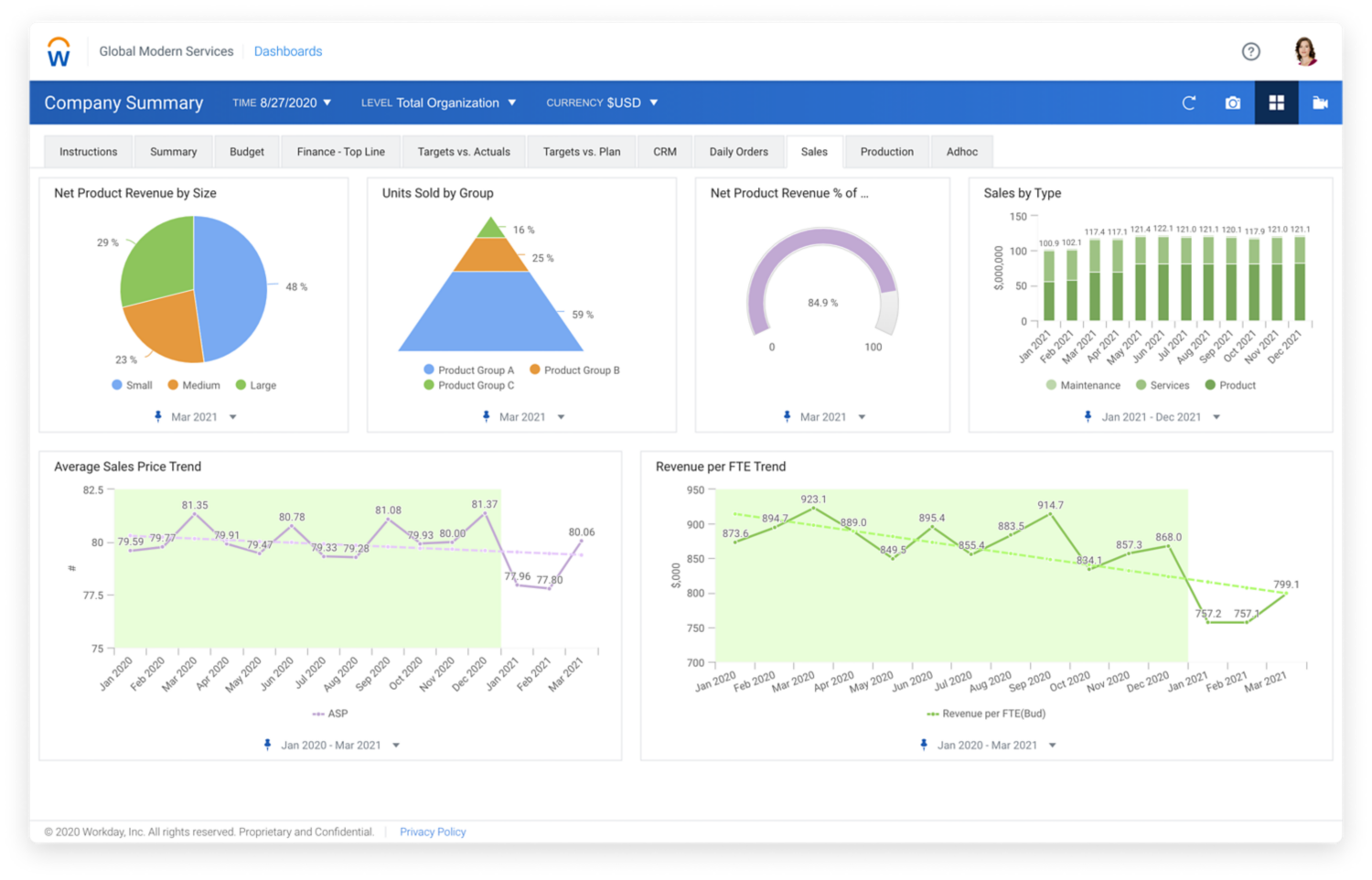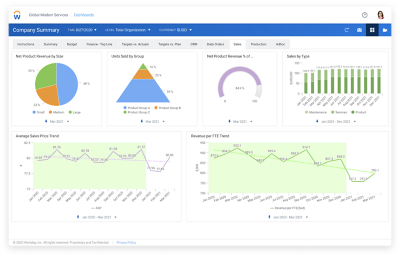 Shine a light on your business.
Empower finance, HR, sales, and operations teams to visualize their plans, compare them to actuals, and analyze and create reports. 
Workday connects data from your CRM, ERP, and HCM systems, so you can drill into your data to understand your results.

KEY CAPABILITIES
Self-service reporting

Interactive dashboards and analytics

Financial and management reporting

Board reporting

Ad hoc reporting

Data hub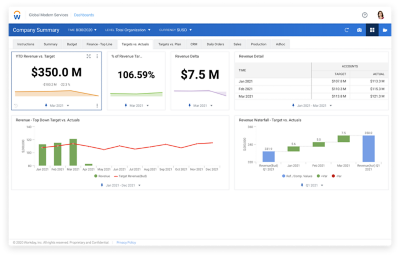 Self-service visualizations at your fingertips.
Visualize your charts with interactive dashboards and adjust your plans all in one place. With our analytics and reporting, you get the insights that matter, greater confidence in the numbers, and increased buy-in from the organization.
Update plans and instantly visualize results all in one dashboard.
Create personalized reports on KPIs.
Easily see variances in a waterfall chart.
Shift from analysis to planning and modeling.
"Workday Adaptive Planning dashboards and analytics allow instant access to easy-to-understand metrics on the fly."
Up-to-the-minute management reports.
Distribute insights, slice and dice reports, and drill down into the details with speed and ease. We provide powerful, self-service reporting capabilities so you can make better decisions, faster.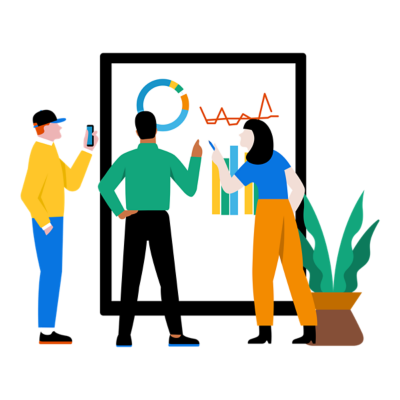 Seamlessly connected to Microsoft Office.
Create personalized, ad hoc reports on scenarios, metrics, actuals, and more in a snap. Our intuitive drag-and-drop web reporting puts you in control.
Instant transparency into transactions.
Workday Adaptive Planning empowers you to report and analyze at any level of granularity.

"It used to take two to three days each month to create my financial reports. With Workday Adaptive Planning OfficeConnect, it takes half a day."
Next-level analytics in one data hub.
Ready to extend your analytics capabilities? With Workday Data Hub, you can blend high-volume operational data with planning data, then prepare it, govern it, and publish it for reporting and analysis.
Support your entire organization.

Build effective partnerships.

Drive better business outcomes.
Enterprise planning resources just for you.
Get to know Workday Adaptive Planning.
Read to talk? Get in touch.