Gartner IT Symposium presentations.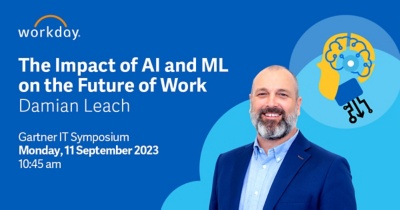 The Impact of AI & ML on the Future of Work presentation.
The future of work has arrived with AI transforming every aspect of the business.
Damian Leach, Chief Technology Officer, Asia Pacific and Japan, Workday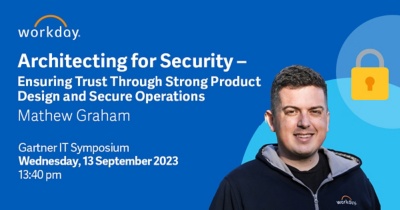 Architecting for Security presentation.
Ensuring Trust Through Strong Product Design and Service Operations.
Mathew Graham, Principal Information Security Architect, Workday
Our customers achieve amazing results in Australia and New Zealand.

"AI and ML move the Workday product forward every single day, giving our people an ever better user experience."

"We tell everyone: If you can use the internet to shop, you can navigate your way around Workday."

"Managers and recruiters get a real-time and detailed view of the recruiting process."
HR Systems and Insights Manager

"Workday has changed our business and the experience of our people - the whole company is working in an agile construct."
Transformation, Communications & People Executive

"Workday's architectural principles around the way data is organized is quite powerful and unique."

"We achieved a very short time frame from idea generation to implementation. This is rare in my experience."
Executive General Manager, People & Culture

"We're an innovative, flexible company that's raring to go. We chose Workday to be part of our transformative culture."

"As Transurban continues to grow and evolve, our partnership with Workday is helping us adapt to a changing world."

"During the pandemic, Workday was key to us continuing business as usual without disruption."
Chief People & Strategy Officer
Architecting for Security.
With citizen and public sector services being digitised at an ever-increasing rate, understanding the intersection of security challenges and product architecture is vital.
Join us on Munch and Learns.
Workday Munch and Learns are in person working events designed for those who haven't experienced an in depth, hands on demonstration of Workday solutions.
One system to help you manage change.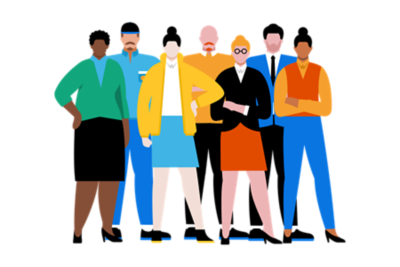 Take care of your people.
Manage all your HR needs including recruiting, payroll, compensation and talent management.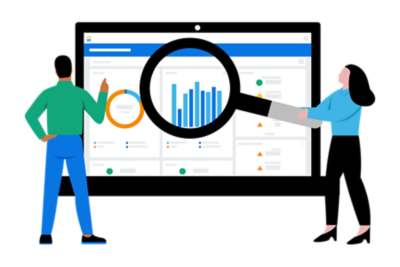 Streamline your finance processes.
Rely on a frictionless foundation for accounting, sourcing, capital projects, and more.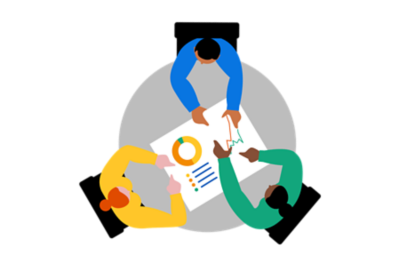 Plan and forecast continuously.
Count on powerful planning and budgeting tools to uncover insights and make data-driven decisions.